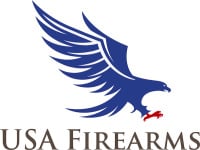 Use the form below to pre order your Barrel Assembly today! Please contact us with any questions.
Please fill in all required information and submit your order. We will confirm receipt of your order by email within 1 business day.

After you receive confirmation of your custom order, Customer Service will contact you by phone to arrange for payment of your 50% non-refundable deposit.

The base price for the .44 Auto Mag Barrel Assembly is $725.00 plus shipping. Shipping will be calculated at the time of final payment. Be advised that this is a PRE-ORDER, and will take an estimated 6 months before we start to produce these barrels. Please note that there is no guarentee on lead time, this is only an estimate.

Full payment is required before shipping. We accept all major credit and debit cards or pay by check.

Please contact us with any questions before submitting your order. You can reach us by phone: 860-266-4971 or by email: [email protected]
Important Note: In order for the .44 Auto Mag ammunition to fit in our magazines, the overall cartridge length must be 1.580 +/- .005
.